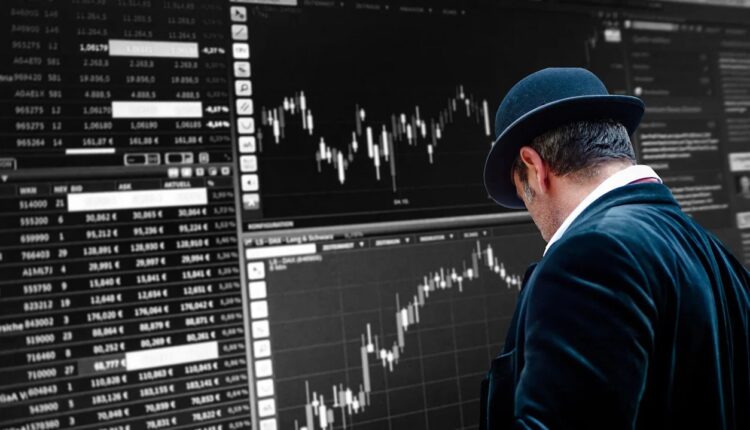 Social trading platforms apt strategy for beginners
Recently forex traders are using social trading platforms, and it is a grand success. The social trading platform is a perfect place for beginners as they watch and learn various strategies from veterans. The beginners are making a moderate profit following the footsteps of the professionals. The trend of social trading is making its way into the cryptocurrency market. Social trading is an apt strategy for beginners, where they can slowly learn and adopt the cryptocurrency market. It is a relatively safe way to taste the water of the cryptocurrency market. Social trading is a bridge between traditional investor and the crypto market.
A salient feature of cryptocurrencies is incredible volatility.
 In social trading platform, you learn how to navigate and negate the extreme volatility of cryptocurrencies. It will help if you are accustomed to the extreme volatility and unpredictability of cryptocurrencies before trading in Crypto Exchange. The salient feature of cryptocurrencies is incredible volatility; if you identify the trend, you amass a great fortune; if not, you lose your shirt. As per Wall Street Journal, Bitcoin appreciated 65% in the year 2020. Notably, Bitcoin plunged 65% from January to February in 2018. No other tradable assets show this degree of volatility in such a short span.
It can be devastatingly challenging to handle this degree of volatility if one is not acquainted with the character of cryptocurrencies. It is natural for beginners to take loss-making trade and continue with it if they are not familiar with the cryptocurrency market's volatility, which is open twenty-four-hour. The unpredictable world of the cryptocurrency market can give sleepless nights to beginners. It takes an exhaustive amount of effort and resource to comprehend the complicated nature of the crypto market. This dissuades many investors from entering the cryptocurrency market.
Social trading is a potential solution.
Social trading is a potential solution that can provide the right platform for the overall adoption of cryptocurrency by the masses. Most (99%) of crypto trading account holders are dormant; only the remaining are active traders. This conservative attitude of investors can be changed with proper guidance from professional traders, which can only happen on a social trading platform. Even if 5% of dormant traders start trading, cryptocurrency and Blockchain technology will be boosted considerably. Thus, social trading is the avenue for potential growth in the cryptocurrency market.
Another major dissuade for the cryptocurrency market is the reoccurrence of scam from the beginning. As per a report published by Cipher Trace, cryptocurrency associated fraud amounted to US$4.4 million in 2019. People who are inexperienced investors are more likely to be the victim of these scams, as they do not know the signs to look for.
Cryptocurrency trading highly risky and speculative
Cryptocurrency trading in Crypto Exchange is highly risky and speculative; there is no leeway for low-risk trading. The high speculative nature of cryptocurrencies has stipulated an automated trading system. The developers of these trading systems promise profit to investors by arbitraging prices between different crypto between different exchanges. But heavy withdrawal fees imposed by exchanges and commission charged for converting cryptocurrency into fiat ones like dollar and euro slashes the arbitrage opportunity. In addition, settlement of trades takes hours which is another deterrent. Profit in arbitrage is minimal, and these factors negate it, often leading to losses.